$50 for beverages and world class entertainment in an intimate setting overlooking Lake Phalen.
 CLICK here to get your ticket today
This events supports Mixed Precipitation and their performance of the Picnic Operetta, bringing together opera, food and community to celebrate the harvest.
DATE and TIME:  Tuesday August 26th, 7:30pm
LOCATION: The (former) Weequah Canoe Club  1492 East Short Drive, St. Paul 55106 (see below for directions)
A seasoned and sassy violist, John Scanlon has played in major orchestras, chamber ensembles and as a studio recording musician for over 400 major motion pictures.
The program will feature German and French Baroque repertoire by Heinrich Ignaz Franz Biber von Bibern (1644 -1704), Arcangelo Corelli (1651 – 1713) and George Philipp Teleman (1681 – 1767) as well as contemporary works Marie Newman and film composer Miklós Rózsa.
He can be heard on the soundtracks for television programs such as Star Trek The Next Generation, The Simpsons and Family Guy. He also played for Titanic, Spider Man, Beauty and the Beast, Jurassic Park and over 400 other major motion pictures. John recorded with pop artists such as Barbra Streisand, Garth Brooks, Rod Stewart and Harry Connick, Jr. For several years John was a member of the orchestra for the Academy, Emmy and Grammy Awards. A former member of the Hollywood Bowl Orchestra and the Los Angeles Opera Orchestra, he played frequently with the Los Angeles Philharmonic and the Los Angeles Chamber Orchestra.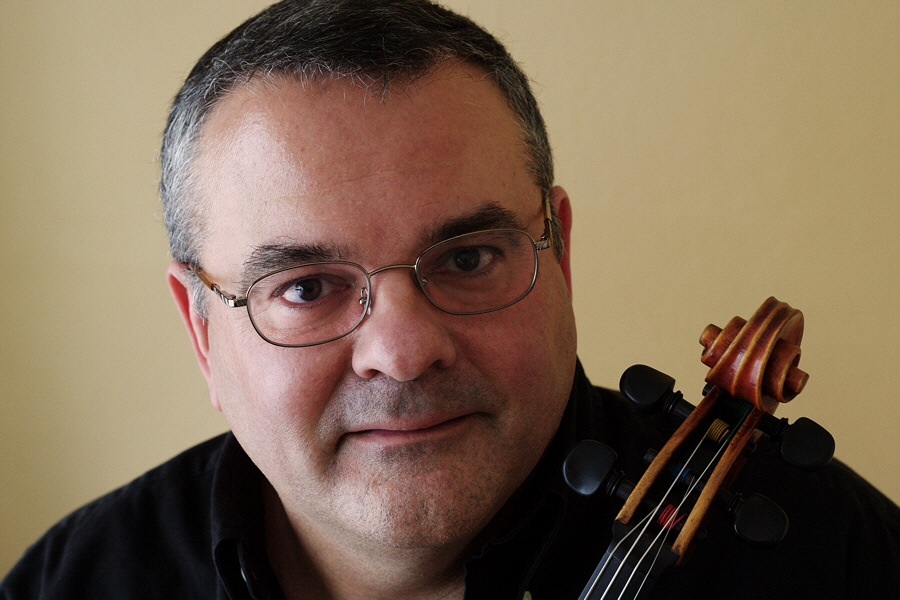 Directions to The (former) Weequah Canoe Club
1492 East Shore Drive ,St. Paul, MN 55106
763-913-4382/651-776-1577
If you Map Quest the directions, you will find that the general area you are headed is North of 94/Maryland Ave, East of 35E /HW 61/Arcade, South of HW36/Frost Ave. / Larpenteur Ave., and West of White Bear Ave. /English Street.
East Shore Drive runs along the East Shore of Lake Phalen. The house shares a driveway and there is no proper entrance numbered 1492. Look for an event sign and a driveway between 1484 and 1490 and take it to its end. The garage there will say 1492 East Shore Drive. Enter up the stairs to the right of the garage.
If coming from the South, the driveway is the 5th past Arlington & East Shore Drive.
If coming from the North, it is the driveway after 1530 East Shore Drive, just around a curve south of Hoyt Ave, and after you pass the house itself on the left.
The neighbors at 1484, 1490 (on the driveway) and 1510 East Shore Drive have graciously offered their parking spaces for this event. Arrive early if you want those.