Mixed Precipitation is a theatre company based in the Twin Cities. We have been creating original theatre productions since 2009. Our mission is to create festive theatrical events that inspire social engagement. Our signature projects are our outdoor opera extravaganzas touring Minnesota (and Wisconsin) in the summer months.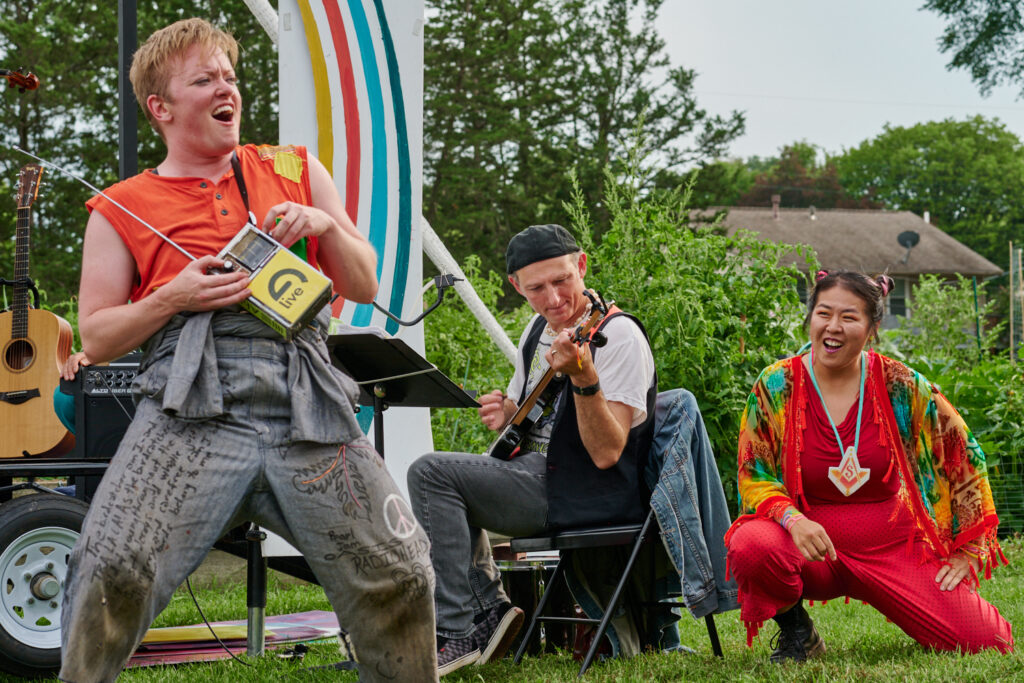 "It's the most magical afternoon I've had since childhood. The birds, butterflies,
slight breeze, delicious morsels of food, communal atmosphere, and of course the fantastic performance by your company had me charmed beyond my expectations."

– Audience Member at the J.D. Rivers' Children's Garden, North Minneapolis
The Pickup Truck Opera
Each summer we present our signature event, an outdoor opera extravaganza, touring outdoor venues throughout Minnesota. Events like the Picnic Operetta and the Pickup Truck Opera bring together classical music, community, and storytelling in a lively harvest celebration in August and September. These performances have become a summer tradition in many communities.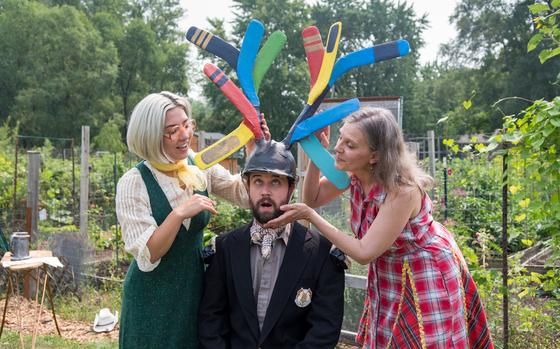 "The show was brilliant! Not at all easy to pull off so major an undertaking and you folks did it magnificently. We loved the food nibbles too. You absolutely maximized on all the different features — the outdoors, the environment, the food, the sense of community, but most importantly on the sheer talent. Amazing singing talent."

– Dr. Andrew Cohen, Center for Advanced Research, University of Minnesota
"The live performance art of the operetta is refreshing and the fact that it incorporates the garden's harvest further integrates all the garden's assets for community-building, education, expression, and celebration of people and culture."

– Kristen Saylor, Executive Director of Gardening Matters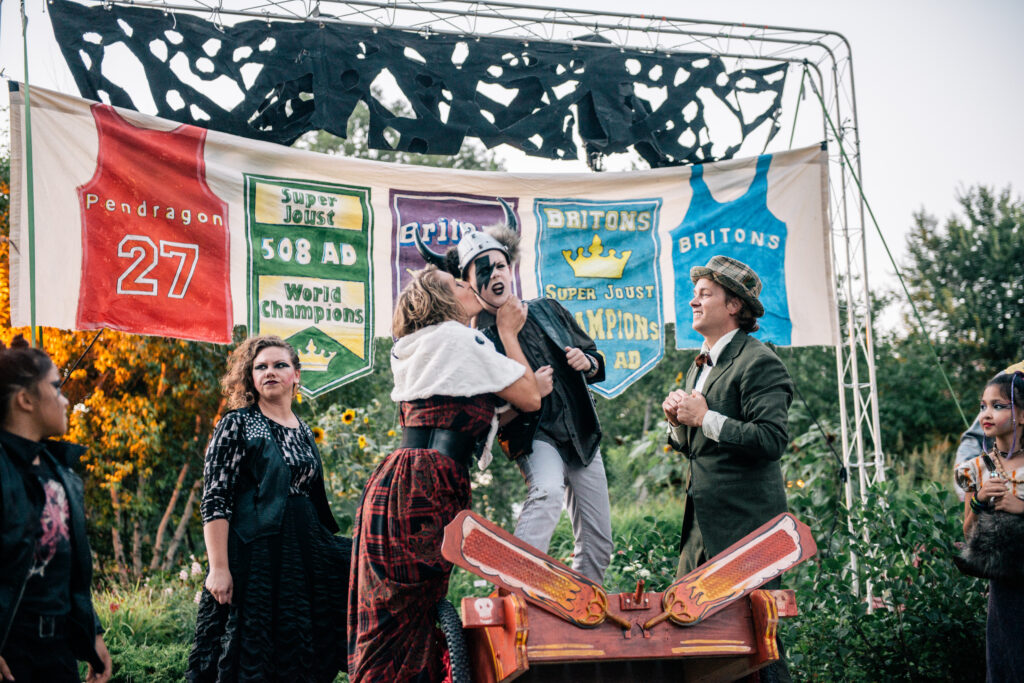 Additionally, we present short-form projects that encourage space exploration (public, private, and civic) and collaboration across disciplines.  These projects have included MPLS PINTER STUDIES (2009), MPLS AUTOTELIC(2010), TONYA and NANCY: The Opera (2010, 2014, and 2018), MOZART and the FREEMASONS: Three Short Operas Too Small to Fail (2011).
We've presented work in warehouses, libraries, museums, and on top of frozen lakes.
We'd love to hear your ideas! Please use my contact information below to stay in touch with us.
– Scotty Reynolds
Producing Artistic Director
612-619-2112, mixedprecipitation@gmail.com