A new adaptation of Haydn's rarely performed 1773 marionette opera, featuring the music of Queen!
Celebrating its 9th season, the company brings opera, food, and outdoor fun to parks, farms, and gardens throughout MN in August and September 2017.
Returning from space exploration in a far off galaxy, space cadets Jupiter and Mercury return to earth to find humanity decimated by plague. Surviving citizens are cold, suspicious, and hooked on banality. Our gods-in-disguise prowl about town looking for someplace to unveil their gender-bending extravaganza. No one will give these gods a chance but the down-trodden tavern of Philemon and Baucis.
This production explores fear, displacement, and hospitality to strangers from another world. We celebrate the natural human yearning to heal the planet — while gazing into the great beyond. This space-age, romantic adventure features the beloved melodies of Haydn's The Creation and the defiant rock n' roll of Queen! That means German opera and oratorio with the music of Freddie Mercury, Brian May, Roger Taylor, and John Deacon.
This one-of-a-kind show is written and directed by Scotty Reynolds with music director Gary Ruschman and contributions by Grace Thomas and the Ensemble.
Cast
Tenors Obed Floan and Alejandro Magallon share the role of Philemon.  Magalla sang for 10 seasons and 50 productions with the Houston Grand Opera. Floan, a Wagner specialist, sings opera and oratorio all over the country including Carnegie Hall and thee East State Penitentiary in Philadelphia. Mezzo-soprano Anna Hashizume sings the role of Baucis after playing the title role in The Rape of Lucretia at the University of Minnesota and appearing in the Ensemble of 7th House's Rhinonsours. Also featured in the cast are many alumni of previous seasons, including tenor Roland Hawkins II who appeared in the first Picnic Operetta in 2009.  He's since appeared at the Minnesota Opera and at the Chanhassen Dinner Theatre in Sister Act. Joni Griffith, Isaac Bont, Alia Jeraj, Jason Kornelis, Maddie Neal, Jacob Miller, Collin Woolson and Sander Huynh-Weiss round out the Ensemble. Ginna Watson of the Rose Ensemble and will lead the band of instrumentalists. Designs will be created by costume designer Anna Sutheim and set and prop designer Paul Herwig.  
View our program (front)
View our program (back)
Food
Mixed Precipitation blends sweet and savory bites into the storytelling to celebrate the harvest. Chef Nick Schneider crafts a tasting menu adapted to the story, inviting the audience to taste the edible beauty of the Minnesota harvest. Our Food Team will be testing recipes throughout the summer. Follow our website and social media for updates about the menu, including opportunities volunteer in the kitchen with these amazing chefs. 
Tour Dates
Saturday, August 12, 2 pm (preview)                                                                                                                           Northern Delicious, 3298 Lenont Road, Babbitt MN, 55706
        Presented by the Northern Lakes Arts Association
Sunday, August 13, 3 pm (preview)
Women's Environmental Institute, 15715 River Rd, North Branch, MN 55056
Thursday, August 17, 7 pm
Dodge Nature Center, 1701 Charlton Avenue, West St. Paul, MN 55118 (Farm and Education entrance)
Sunday, August 20, 4 pm
Skidmore Park Community Garden, 1085 4th Street E. Saint Paul, MN 55106
Friday, August 25, 7 pm
Loring Park Garden of the Seasons, 1382 Willow Street, Minneapolis, MN 55408
ASL and Audio Description Services offered at this performance.
Saturday, August 26, 2 pm
Summit Hill Community Garden, 860 St. Clair Avenue, Saint Paul, MN 55105
Sunday, August 27, 6:30 pm
Caponi Art Park, 1220 Diffley Road, Eagan, MN 55123
Saturday, September 2, 2 pm
Alexis Bailly Vineyard, 18200 Kirby Ave. Hastings, MN 55033
Sunday, September 3, 2 pm
Alexis Bailly Vineyard, 18200 Kirby Ave. Hastings, MN 55033
Saturday, September 9, 2 pm
Bronx Park Community Garden, 2500 Georgia Ave. S., St. Louis Park, MN 55426
(at the Nelson Park Entrance at West 26th Street and Georgia Avenue)
Sunday, September 10, 2 pm
JD Rivers' Children's Garden, 2900 Glenwood Ave N, Minneapolis, MN 55405
Saturday, September 16, 3 pm
Dream Acres Farm, 17289 County Road 8, Wykoff, MN 55990               Suggested ticket price $10. Call 507.352.4255 to reserve tickets.
Sunday, September 17, 3 pm
Unity Park, 860 Parks Avenue, Winona MN 55987
presented by the Page Series at Saint Mary's University of Minnesota                                                      
Saturday, September 23, 2 pm
Powderhorn Park, 3400 15th Ave S, Minneapolis, MN 55407
Sunday, September 24, 2 pm
Swede Hollow Park, 657 East Beaumont St, St Paul, MN
Reservations
Please call 1-800-838-3006 or visit mixedprecipitation.org for reservations. Reservations were available on Brown Paper Tickets.
Seating is limited and reservations are strongly encouraged. The suggested donation is $10 – 20 per person. Donations are a critical source of funding for The Picnic Operetta and can be made with your reservation or collected at the end of the performance. No one will be turned away for lack of funds. Patrons are encouraged to bring their own blankets and lawn chairs. Some blankets are provided.
This activity is made possible in part by a grant provided by the Metropolitan Regional Arts Council, through an appropriation by the Minnesota State Legislature from the Minnesota Arts and Cultural Heritage Fund.
Presented with the support of these great sponsors and funders: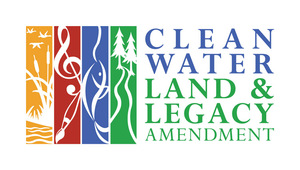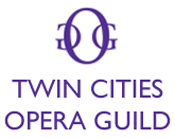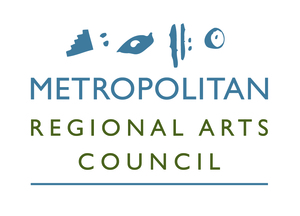 This activity is made possible by the voters of Minnesota through a grant from the Metropolitan Regional Arts Council, thanks to a legislative appropriation from the arts and cultural heritage fund.