A Minnesota premiere at the Southern Theatre!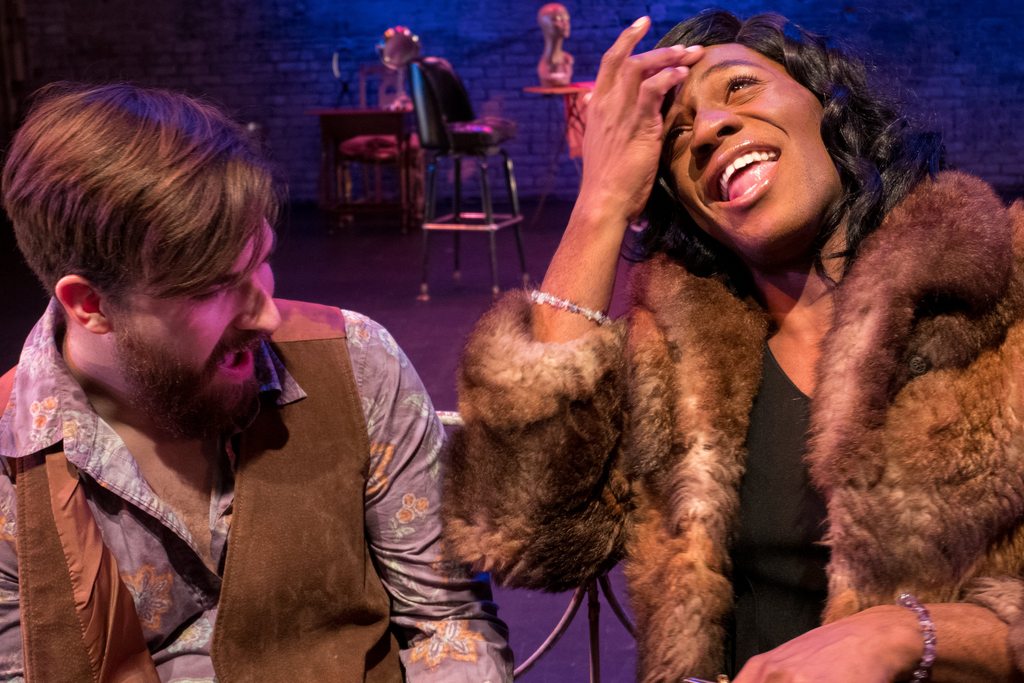 photo credit Jaffa Ahronov (right), Dan Norman (left)
"You'll see the collective humanity that started something that hasn't stopped to this day. A show like this isn't meant to empower or enlighten, it's meant to ensure we never forget where we started. That when we march, vote, and rally it is because we never want the hurt we see on stage to occur ever again. If ever you want a reminder as to why you fight the good fight, I strongly suggest you see this show."
Aron Woldeslasi, Minnesota Playlist
"Director Teresa Mock does a masterful job of presenting the numerous characters, intersecting storylines, and a mood of constantly rising tension, leavened with barbed humor… Mock has the benefit of working with a terrific ensemble. Mixed Precipitation provided a first-rate opportunity to feel the pulse of that history in this moving, beautifully staged production of Hit the Wall."
Arthur Dorman, Talkin' Broadway
"We're thrilled to present the Minnesota premiere of this incredible play by Ike Holter. Ike is based in Chicago, but has roots in Minnesota theater," says Scotty Reynolds, Producing Artistic Director. "He's already a major voice, en route to becoming a national treasure. We're delighted to introduce him to Minnesota audiences."
It's the summer of '69 and the death of music icon Judy Garland has emboldened her LGBTQIA+ followers. A routine police raid on an underground Greenwich Village hotspot erupts into a full-scale riot, the impetus of the modern gay rights movement. That's the well-known myth of Stonewall, anyhow. Remixing this historic confrontation reveals ten unlikely revolutionaries, caught in the turmoil and fighting to tell their side of the story.
Artistic Director Scotty Reynolds states, "With a team of queer artists, we're honoring our brave and bold ancestors. What began on the west coast with the Compton's Cafeteria Riots of San Francisco exploded into a revolution at the Stonewall Inn in Greenwich Village, led by trans women of color. Ike Holter's telling highlights the rage, sex, danger, and boldness of this revolt with great humor and fabulousness."
The team creating this production includes performers of all stripes — actors, puppeteers, activists, organizers, burlesque performers, and circus artists —and a rainbow of the gender and sexuality spectrum.
Stage Director Teresa Mock describes the historical events of Stonewall and the theatrical life of the play: "On June 27, 1969, Marsha P. Johnson, activist and self-identified drag queen, was celebrating her birthday at the Stonewall Inn when the bar was raided by police, a regular occurrence at the time. She lost her temper and jumped up shouting, 'I Got My Rights!' throwing her shot glass into the mirror behind the bar. The riots that followed inspired the international movement for LGBTQIA rights that continues today. Ike Holter's writing examines the truths in the mythologies surrounding this game-changing moment in history and the ways in which those legends have nurtured queer identities and politics."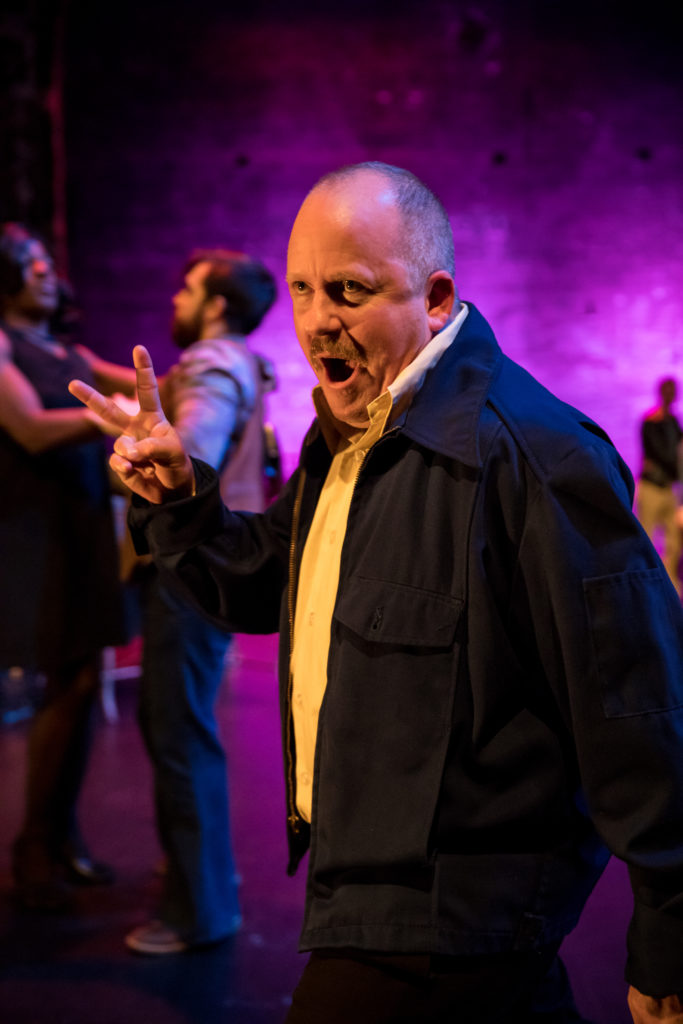 "Our production shines as though through a prism, refracting light throughout the intersectionality of the movements happening concurrently: Civil Rights, Women's Liberation, Anti-War, and more. It's a gorgeous kaleidoscope of change occurring in the vibrant collage that is Greenwich Village, NYC. We're bringing you a night of celebration, protest, liberation, and revolution! Get ready to get activated!"

Ike Holter is a Chicago playwright and winner of the Windham-Campbell Literature Prize, one of the highest awards for writing in the world. Raised in Minneapolis Public Schools, he departed for Chicago and received his theater degree from DuPaul University. He's the author of several award winning plays, including "Exit Strategy" and "Hit the Wall", which have been seen across the country. In the summer of 2019 at the Goodman Theater he premiered "Lottery Day," the penultimate play in his Rightlynd Saga, a series of seven plays in a fictional Chicago neighborhood. This year he also wrote for "Fosse/Verdon" on FX. He's a resident playwright at Victory Gardens Theater and represented by WME.
The world premiere of "Hit the Wall" was presented by The Inconvenience and performed as part of GARAGE REP at Steppenwolf, Chicago, IL. Originally produced Off-Broadway by the Barrow Street Theatre. HIT THE WALL is produced by special arrangement with Broadway Play Publishing Inc, NYC.
This is the third production in The Southern's AMPLIFY Series.
AMPLIFY: to make larger, greater, stronger: to increase in strength. The AMPLIFY series gives artistic voice and platform to underrepresented stories in the arts.
Cast: Michael Terrel Brown, Asher Edes, Domino D'Lorion, Natavia Lewis, Nick Manthe, Martino Mayotte, Ricky Morisseau, Jillia Pessenda, Ben Resman, Nora Rickey
Directed by Teresa Mock
Creative Team:
Stage Manager – Jiccarra N. Hollman
Intimacy Direction – Shae Palic
Fight Direction – Dave Schneider
Costume Design – Nickey Robo
Set/Props Design – Windy Fleischaker
Lighting Design – Snem DeSellier
Sound Design/DJ – Yoni Tamang
Recommended for ages 13 and up
Performances
Five performances! Including a PAY-WHAT-YOU-CAN performance on Saturday, November 16th at 2pm!