If you want to bring a Mixed Precipitation performance to your community in the Twin Cities, please CLICK HERE to fill out the simple form to let us know more about you and your site.
About our performances:
The performance runs for approximately 75 minutes. For smaller neighborhood events, we perform a 25-minute episode. We often perform street theatre for libraries, summer camps, senior centers, and farmers' markets throughout the summer.  
The opera is presented in a unique multi-lingual / multi-genre style.
The performance is family-friendly.
Our performance is best enjoyed by audiences of 50 to 250, depending on the outdoor venue.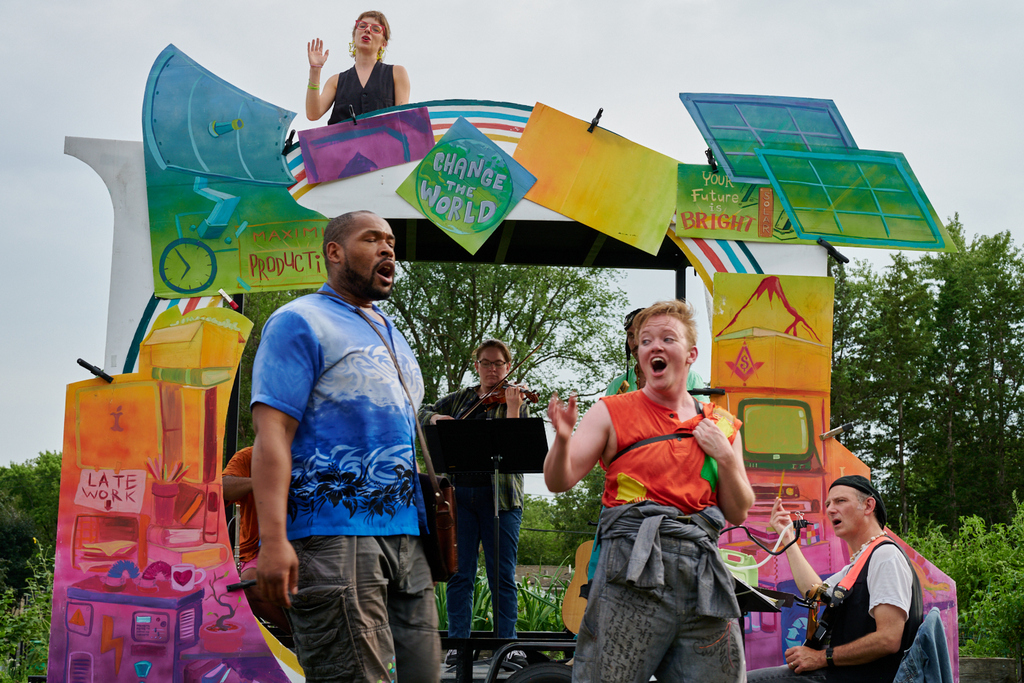 What we need from our host partners:
Here's a simple list of things that we think about with each outdoor performance site:
Coordinating on-site needs for our artists and audience, including parking and a bathroom. We can assist with coordinating sanitation rental.
A performance area with space for our truck and 5 x 8 single axle trailer. The total footprint of our performance area is 12′ deep and 30′ wide.
Permission to put stakes in the ground.
Work with Mixed Precipitation staff to plan for audience safety and weather contingencies. We want to plan for all types of weather.
Permission to advertise on our website and take photos or video during the performance
Permission to "pass the hat" for voluntary donations after the performance.
The assistance with promotion to neighbors and community partners.