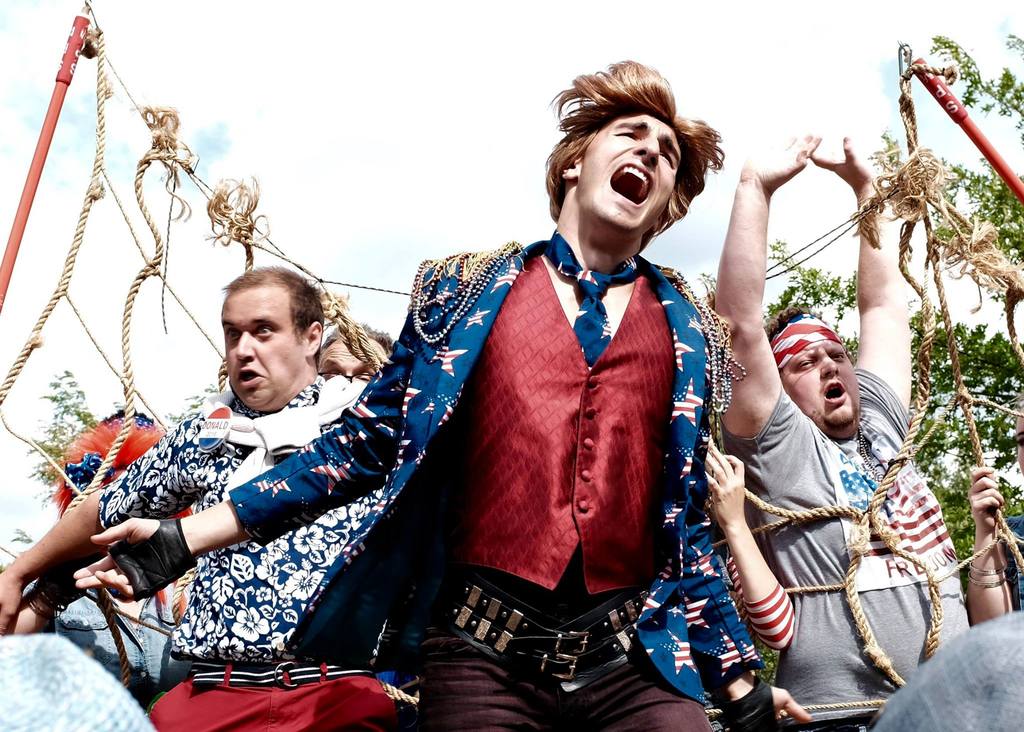 What does theater look like during a pandemic?
The health of our artists and community is the highest priority. The orders of our governor, public health authorities, and the Center for Disease Control will be our guide.
But we will continue to create opportunities for artists and share joy with our community.
Please stay tuned for projects emerging throughout the summer.
In June, we'll feature virtual theatrical and musical experiences that honor the history of queer liberation and celebrate Pride.
In July, we'll share full videos of past productions in our archives, including our 2016 political satire, Donald Giovanni in Cornlandia: A Picnic Operetta (just in time for the Republican National Convention).
In August and September, we'll unveil a new theatrical experience, created for these times of social distancing, the Pick-up Truck Opera. This nimble, mobile, theatrical experience will travel the streets and alleys, with a lively version of The Odyssey, featuring the music of Monteverdi's Il ritorno d'Ulisse in patria.
Be our champion. Stay in touch. And help us bring the Pick-up Truck Opera to your community. Our performance can happen almost anywhere — as soon as it's safe to be outside, and as long as we're maintaining social distance.
Send me an e-mail to chat and learn more.
Scotty Reynolds
sreynolds@mixedprecipitation.org
612-619-2112