"You guys came in like a fricking Mack truck of sunshine. You were funny, you were meaningful, you were beautiful singing and line dancing and silly puppets, and everyone loved it. Neighbors who never socialize told me how much they liked the show and almost all of them had never been to an opera before." Audience at 2020 workshop production, St. Paul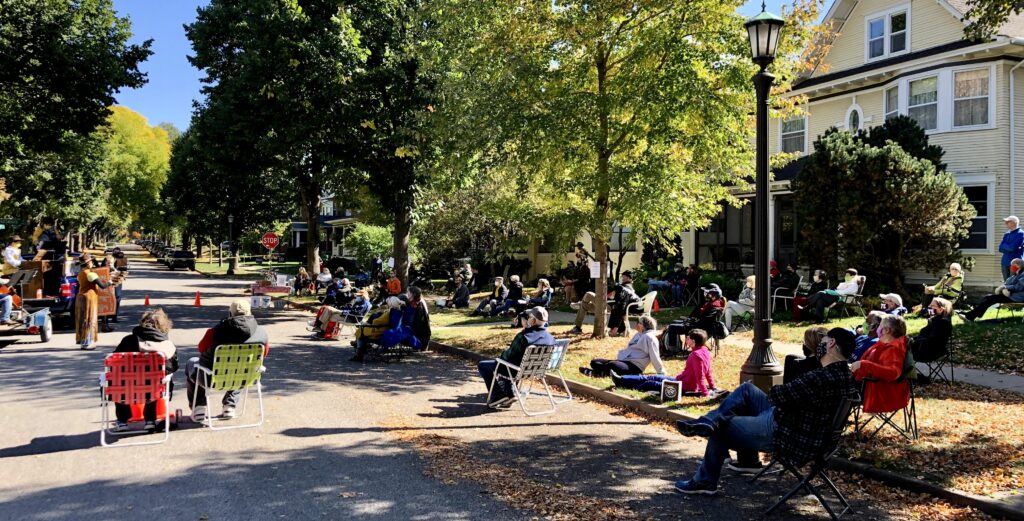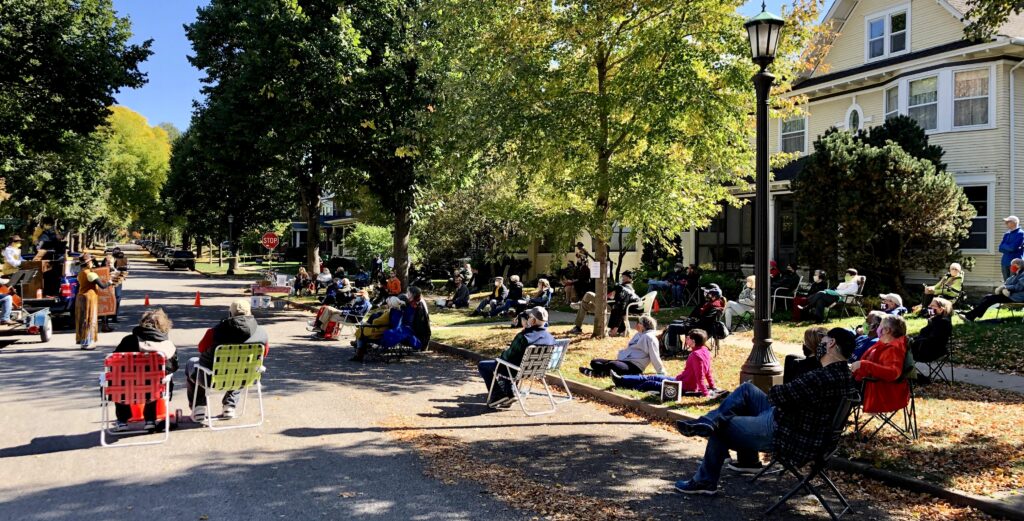 Want to bring the Pickup Truck to your neighborhood? Click below and fill out this 8 question survey.
Important information for hosts:
SIZE: Our truck and trailer needs a 7′ x 25′ area with a ten foot radius for dancing and singing.
LOCATION: The show needs a relatively flat surface area to perform – can be gravel, grass, dirt, etc.
MONEY: We have revenue goals for every performance. Let us know if your neighborhood has resources to support the artists. We also plan to ask for contributions (pass-the-hat style) after each performance unless that is not appropriate in your neighborhood.
TIME: Our pop-up performances are approximately 25-30 minutes. Each episode is part of a trilogy of mini-performances that can be viewed individually on a summer evening, or all at once on a weekend afternoon. 
SAFTEY: We are a total team of 7 performers. We ask that all performers and audience members prepare to follow the CDCs guidelines for safety and social distancing.